Families Forever
Own a piece of history
Established in 1877, our heritage is not only very special, it's what makes us unique.
Beloved by generations..
The groundbreaking products Silver Cross makes today are the result of over 140 years of great British design, engineering and innovation.

We're uncompromising on quality, meticulous about craftsmanship and forever motivated by game changing design. Even the smallest details are crucial. We don't take our eyes off them for a second.
A long history
Established 1877
Our story starts in 1877 when our founder, William Wilson, invented the world's first baby carriage. William developed an innovative spring system - the now-famous bouncing Silver Cross suspension - and combined this with a reversible hood to create the first-ever modern pram.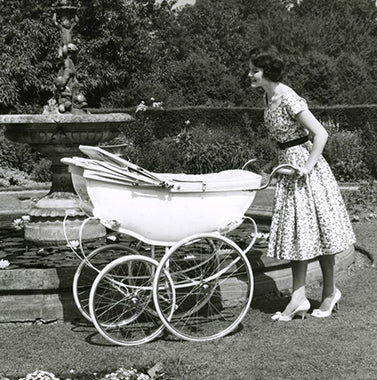 The Royal Connection
The name Silver Cross has long been associated with royalty, first supplying a pram for King George VI in the 1920s. The prams really took off when households around the world saw images on their televisions of Queen Elizabeth herself pushing Charles, Anne, Andrew and Edward around her royal residences.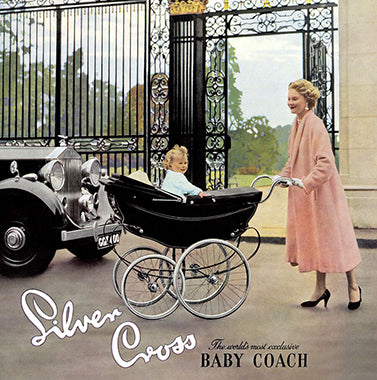 Rolls-Royce of Prams
Silver Cross soon gained a reputation for high quality craftsmanship and design, becoming one of the industry's biggest exporters worldwide. By the mid-1900s, the company was renowned for producing the world's most exclusive baby coaches – known as the "Rolls-Royce of prams".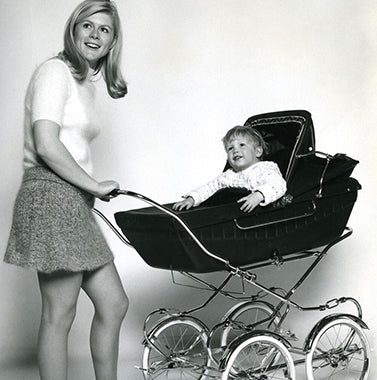 A Household Name
By the 1960s, Silver Cross was established as Britain's premier pram manufacturer. It continued to manufacture classic coach prams, but new designs were launched to meet the changing demands of modern families. Silver Cross was now a household name, loved and trusted by parents around the globe.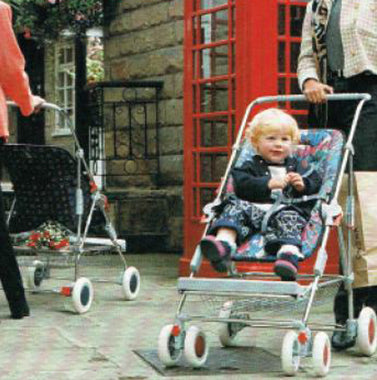 Record Setting Wayfarer
In the 1980s demand grew for lighter, more adaptable pushchairs. The Silver Cross Wayfarer featured a unique reversible seat unit and was so popular it went on to sell more than one million units.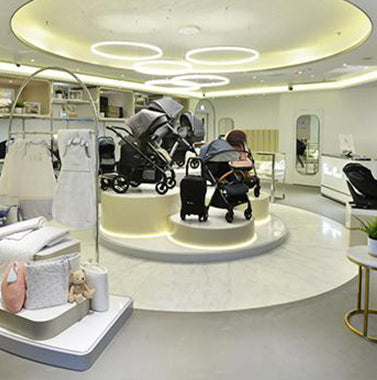 Global Expansion
Our products are now sold to more than 70 countries worldwide and Silver Cross has offices in Hong Kong, Shanghai, and Barcelona.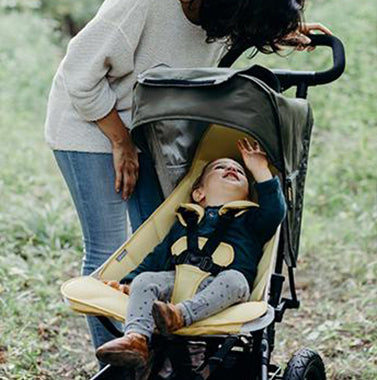 Micralite Joins Us
In 2017, Silver Cross purchase Micralite, marking a new period of growth for our brand. Micralite is a unique patented stroller design which appeals to parents who are seeking a product which meets the demands of both off-road and urban use.
Globally recognised
Since William Wilson wheeled out the first coach-built model from his Yorkshire workshop at Silver Cross Street, Leeds in 1877, generations have given their children a daily look at the world from prams and pushchairs bearing our logo.

Our name still stands for all those principles that William would have held dear. Uncompromising quality. Painstaking craftmanship. Practical design.
Spot the celebrity
International celebrity and royal lovers of the Silver Cross brand and heritage craftsmanship
Great quality products, thank you!
Great! We will definitely buy from Silver Cross again. Good quality products, good customer service. Although everything is still yet to be used, so far we are very happy with our pram and Nursery set!
Live saver
Great product, we're really glad it was recommended to us by a friend and we're definitely passing this down to our pregnant niece who'll be able to use this beauty.
Perfect
It's perfect for the baby as it is very comfortable and gives you peace of mind that the baby is safe in the pram.