Cornelia Merino Wool Gloves
Get extras for your product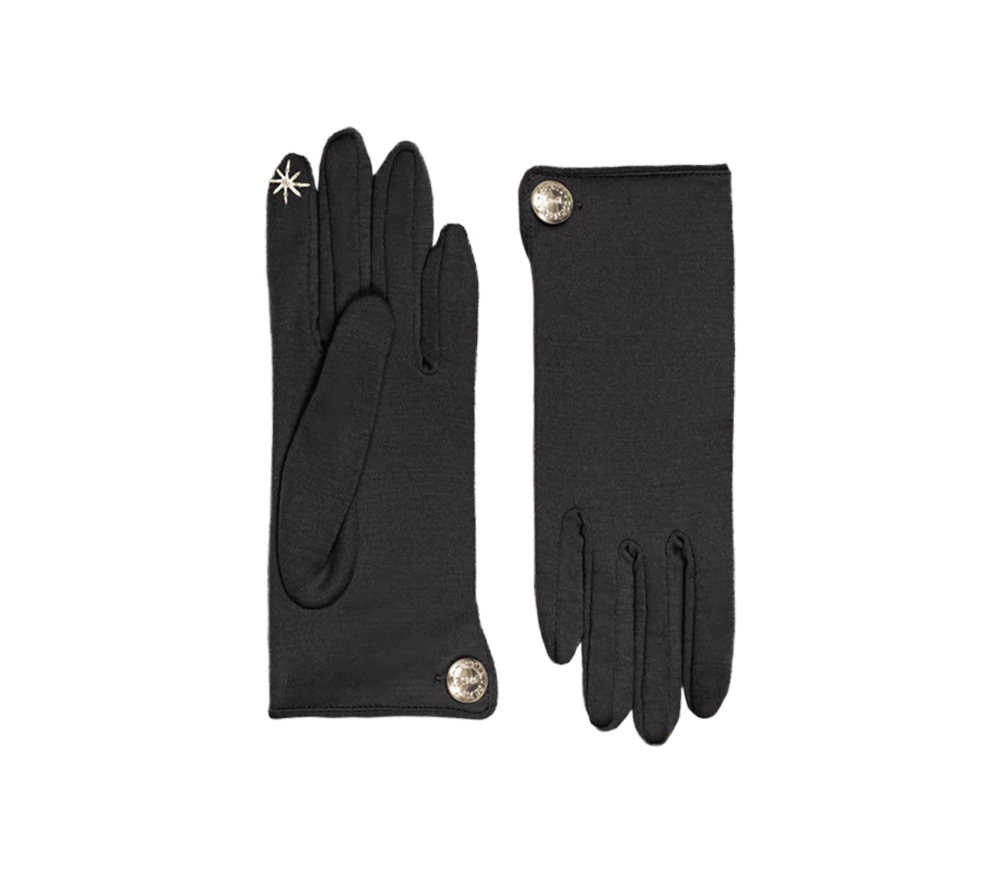 Cornelia Merino Wool Gloves
$299.00

YOU SAVED $!
Save 30% off your chosen accessories
Cornelia Merino Wool Gloves
These Cornelia gloves are short, sweet, stylish and finished with a button cuff link. These pure wool gloves are cut from a super fine jersey Merino wool, made of 2 metres of painstaking stitching that joins tranks, fourchettes and thumbs. The end product is a pair of gloves that is beautifully styled, built to last and warm.

The perfect Autumn/Winter glove.These touchscreen friendly gloves include hand embroidered little stars in silver thread into the thumb and index finger of both gloves. These stars allow the naturally occurring electric charge in your finger to pass through the glove to the screen of your device.


Dimensions
1¾ bl (button length). This is the length of the glove, in inches, from the hem at the top of the glove to where the thumb meets the wrist.