Hooded Towels (Twin Pack) - Pink/White
Get extras for your product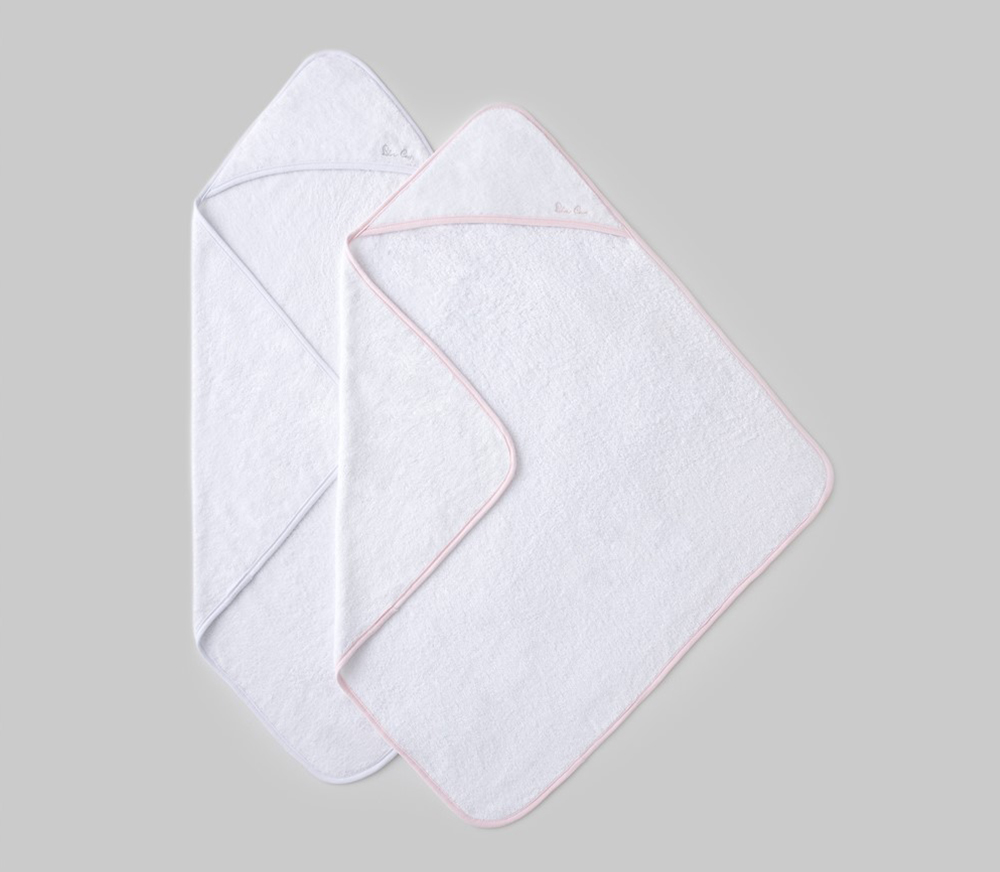 Hooded Towels (Twin Pack) - Pink/White
$59.95

YOU SAVED $!
Save 30% off your chosen accessories
Hooded Towels (Twin Pack) - Pink/White
Fabric Choices
Hooded Towels - Blue/White
Keep your baby cosy after bath time with our super-soft hooded baby towels. They are woven from a mix of cotton and naturally anti-bacterial bamboo fabric that makes them perfect for sensitive baby skin. Each twin-pack includes one all white towel and one matching pink towel, finished with our Silver Cross logo. Key features:
Bamboo Fabric - our naturally anti-bacterial bamboo fabric is super-soft and breathable
100% Cotton Tim - each towel is finished with a 100% cotton trim and Silver Cross logo
Twin Pack - our two-in-one twin packs feature an all white towel and choice of pink or blue
Machine Washable - washes at 30° and easy iron

75cm x 75cm - perfect for newborns and toddlers.