Franjo's Choc Chip Lactation Biscuits
Get extras for your product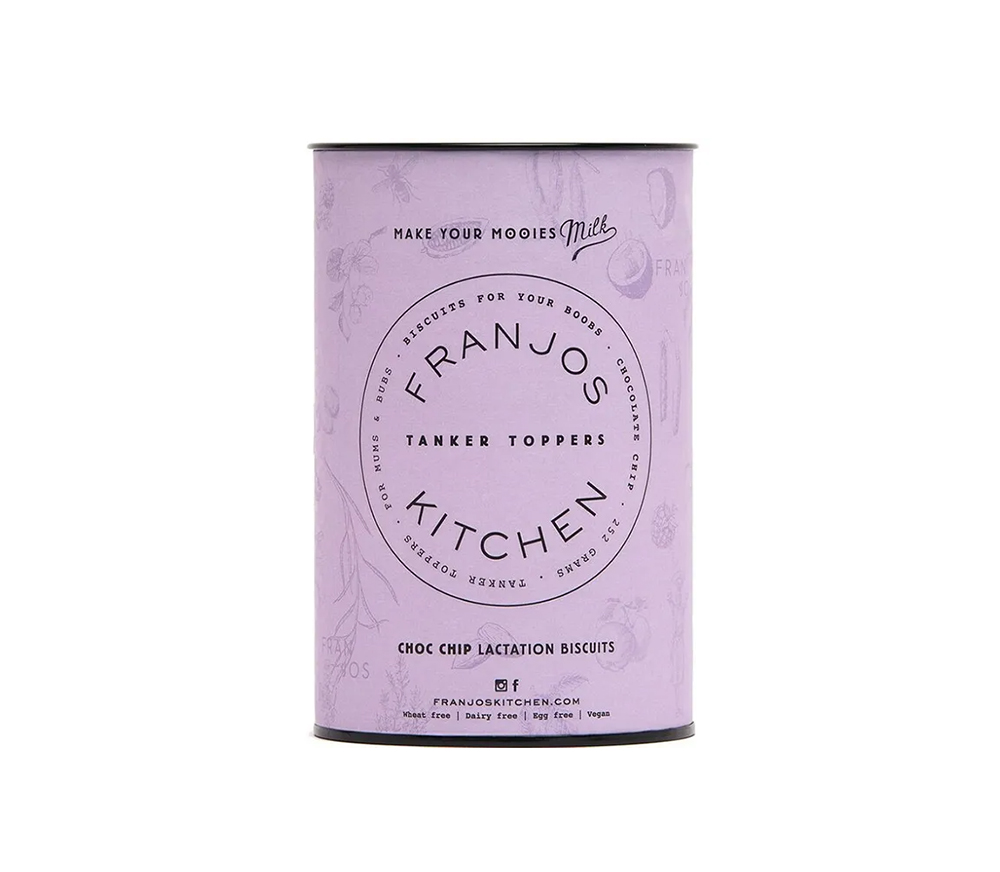 Franjo's Choc Chip Lactation Biscuits
$20.00

YOU SAVED $!
Save 30% off your chosen accessories
Franjo's Choc Chip Lactation Biscuits
These lactation cookies will load you up with essential vitamins, minerals and good fats giving you the energy you need to deal with sleep deprivation. They're also packed with galactagogues – ingredients that have been used for centuries to support a healthy milk supply.Every bite provides a heavenly break from the busyness of mum life, nourishing you with natural superfoods like oats, chia seeds, coconut oil, buckwheat flour and flaxseeds. Our biscuits for your boobs get the vegan mum tick of approval as they don't contain any dairy or eggs*. We've also made sure they're free from refined sugar, additives and preservatives because only the best will do.

Ingredients: Australian oats, organic buckwheat flour, organic coconut oil, organic coconut sugar, organic maple syrup, dark compound chocolate chips (8%) (sugar, vegetable fat, cocoa powder, emulsifier [soy lecithin], vanilla flavour), brewer's yeast, flaxseed meal, natural vanilla extract, chia seeds, citrus fibre, salt, bicarbonate of soda, water. *Manufactured on equipment that also makes products containing soy, gluten, dairy and nuts.