Franjo's Fig & Almond Lactation Biscuits
Get extras for your product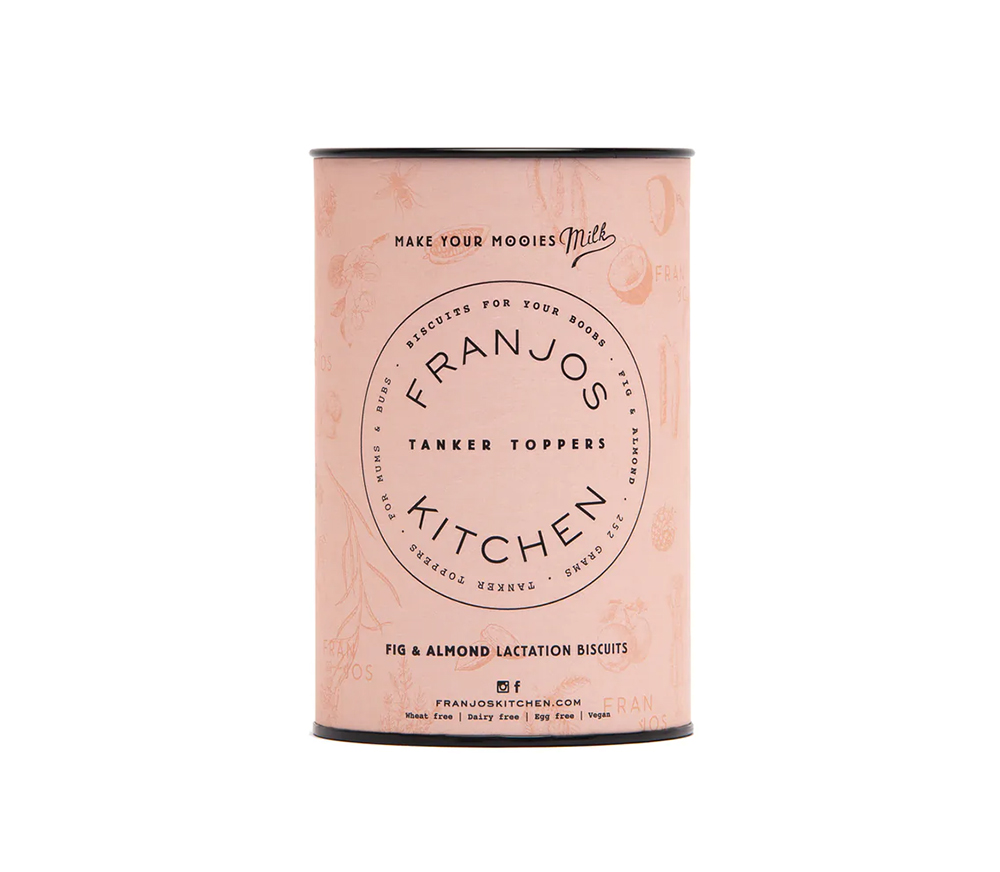 Franjo's Fig & Almond Lactation Biscuits
$20.00

YOU SAVED $!
Save 30% off your chosen accessories
Franjo's Fig & Almond Lactation Biscuits
Franjo's Kitchen Tanker Topper Biscuits in Fig & Almond are a delicious and nutritious snack made especially for breastfeeding mums in order to support a healthy supply of breastmilk. Containing fibre-rich figs and antioxidant-packed almonds together with Chia Seeds, Oats, Coconut Oil, Buckwheat Flour and Maple Syrup, these satisfying biscuits are a super-handy source of energy and offer nursing mums a health-conscious way to help meet their bubs' growing appetites.

Ingredients: Australian oats, organic buckwheat flour, organic coconut oil, organic coconut sugar, organic maple syrup, figs, almonds, brewer's yeast, flaxseed meal, vanilla extract, chia seeds, salt, bicarbonate of soda, citrus fibre, water. *Manufactured on equipment that also makes products containing soy, gluten, dairy and nuts.