Franjo's Ginger & Apricot Pregnancy Biscuits
Get extras for your product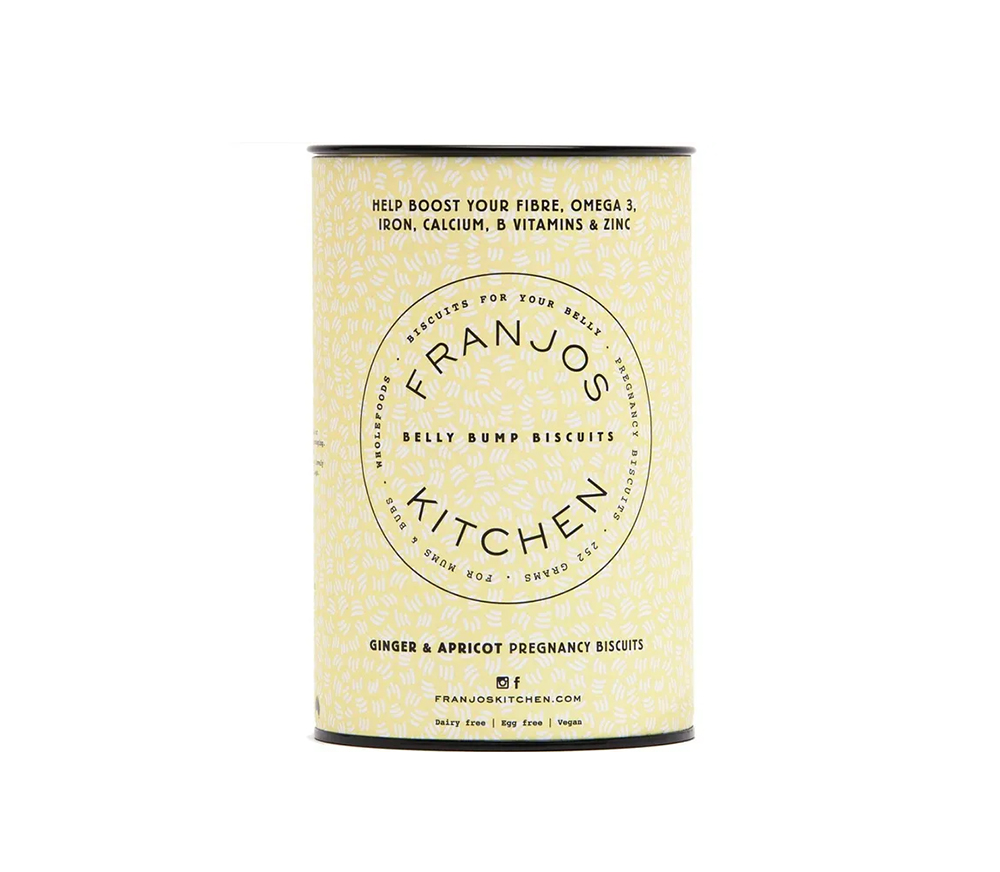 Franjo's Ginger & Apricot Pregnancy Biscuits
$20.00

YOU SAVED $!
Save 30% off your chosen accessories
Franjo's Ginger & Apricot Pregnancy Biscuits
These 'biscuits for your belly' have been naturopathically designed and contain ingredients specifically chosen with pregnant mums in mind. Fibre, omega 3, iron, calcium, b vitamins and zinc are just some of the nutrients pregnant mums need so they have included in these biscuits to contain ingredients naturally high in these. A true 'functional food'. These bumpers also contain ginger which has been used for centuries for nausea. They have included the beautiful herb ginger aka Zingiber officinale that has long been used for its 'carminative' qualities. It has a specific affinity to the gut and digestion and traditionally loved by many to ease nausea throughout pregnancy.

Ingredients: Organic wholemeal spelt flour, organic coconut sugar, diced apricots (contains sulphur) diced walnuts, organic coconut oil, tahini, pumpkin kernels, water, flaxseeds, shredded coconut, ground ginger, salt, bicaronate of soda.