Pioneer Orkney (Damaged Box)
Get extras for your product
Pioneer Orkney (Damaged Box)
$999.00

You Saved $!
Save 30% off your chosen accessories
Pioneer/Pacific/Horizon Car Capsule Adaptors
$55.95
$39.17
Fit your car capsule to your pram pushchair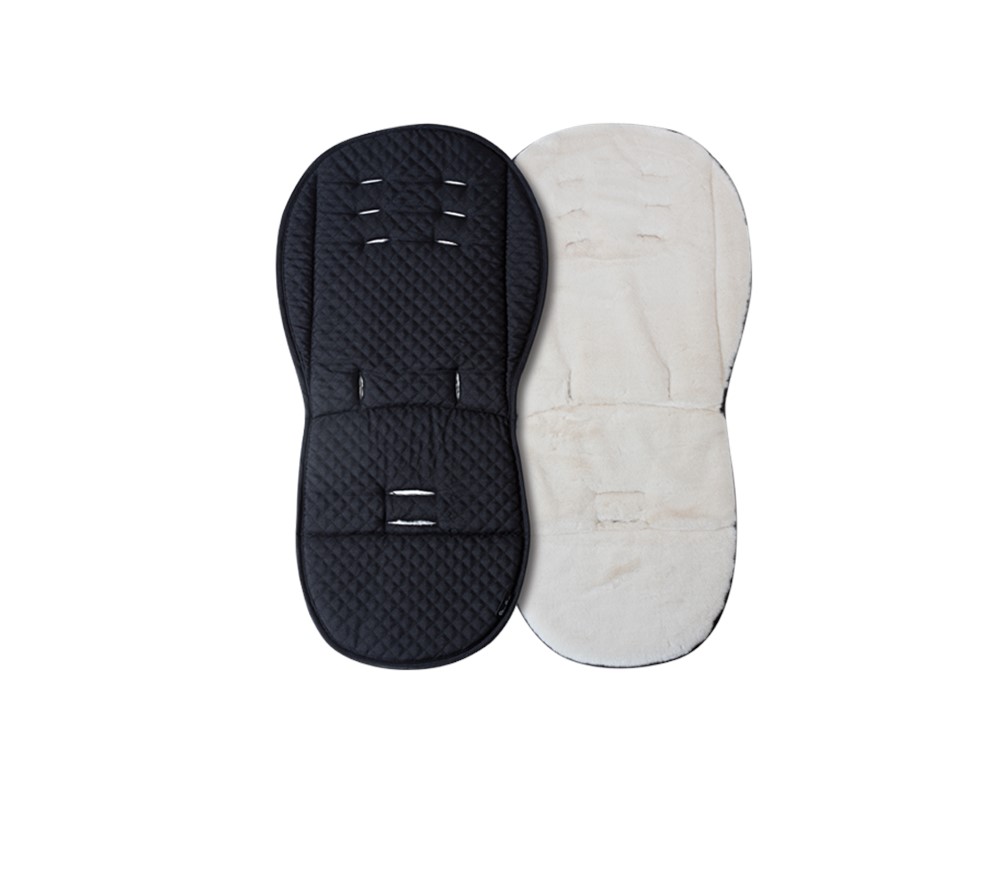 Universal Luxury Seat Liner
$104.30
$73.01
Compatible with Surf, Pioneer and Wayfarer pushchair seats
Elevate Adaptors for Pioneer & Pacific Autograph
$62.95
$44.07
Pioneer/Wayfarer Bumper Bar
$99.00
$69.30
Pioneer/Horizon Cup Holder
$41.95
$29.37
Fit onto the left or right of your pram chassis
Pioneer Changing Bag Eclipse
$209.30
$146.51
Co-ordinates perfectly with your pram
Pioneer/Horizon Seat Liner Onyx
$64.00
$44.80
Compatible with Pioneer or Horizon pushchair seats
Pioneer Orkney Changing Bag
$139.30
$97.51
Pioneer Henley Changing Bag
$139.30
$97.51
Pioneer Orkney (Damaged Box)
The Pioneer Orkney is discounted due to the box being damaged in transit. The product has been checked by management and there is no damage to the pram. 3 year warranty applies as per normal.
With a pared-back colour palette of inky hues, Orkney is a smart and stylish choice inspired by creativity and craftsmanship. Finished in luxurious textured marl fabrics, the rich blue tones are complemented by the graphite chassis, while the mini-print chevron hood lining creates a stylish contrast.
*Please note there are no refunds or exchanges on Silver Cross damaged box or ex demo items.

Pioneer
Pioneer Orkney is the complete package and is ideal for newborns through to toddlers.
The Pioneer Orkney includes a luxurious reversible seat liner with fabric on one side and soft cream-coloured faux fur on the other. The beautiful grained leather handle in vintage tan adds another exclusive touch. Exclusive brushed metal badges add the finishing touches. The Pioneer is lightweight, but designed to handle multiple terrains.
Features
Extra large shopping basket
Natural bamboo lining
Multi-height handle
Built for adventure
Premium sculpted fabrics
Extra large shopping basket
Dimensions
L90cm W60cm H107cm
Folded Dimensions
L86cm W60cm H34cm
Pushchair Seat Weight
3.5kg
What's Included
A newborn carrycot is included with the Pioneer package. Suitable for overnight sleeping, it's lined in a soft, natural bamboo fabric which has anti-bacterial properties and helps regulate temperature.
Reversible pushchair seat
The reversible seat can be used forward or parent facing and has thee recline positions, including lie-flat.
The Pioneer chassis has a stylish matte silver finish with removable wheels for easy storage.
A hood and apron pack is included and can be used with both the carrycot and seat unit. The fully extendable ventilated hood has a pop-out sun visor and viewing window, with UPF50+ protection.
Extra large shopping basket
The generous basket provides plenty of space for baby essentials and shopping.
This fitted rain cover fits snugly over the Pioneer to provide protection from the elements.
For convenience, the cup holder can be fitted on the left or right-hand side of your Pioneer handle.
Pioneer Special Edition Orkney (Damaged Box)
Very Happy
Products as described, very happy with the savings and the product.
Special Edition Pioneer Orkney - Discounted (Damaged Box)
Beautiful Pram
Very prompt delivery and a beautiful pram - well worth the money