Get extras for your product
Pioneer Onyx
$799.00

You Saved $!
Save 30% off your chosen accessories
Pioneer Onyx
Enjoy life to the full with Pioneer, our robust yet stylish travel system that's ideal for town or country. With multi-terrain wheels and a tough suspension, it's ready for any family adventure.
Pioneer
Pioneer's large wheels, never-wear multi-terrain tyres and dynamic four-way suspension are ideal for off-road adventures, but equally at home on city streets.
Wherever you venture with Pioneer, your baby will enjoy the smoothest of rides. A carrycot and pushchair seat are included, making it suitable from newborn up to 22kg. You can also create a complete travel system with the addition of a Maxi-Cosi or Nuna Australia car capsule adaptors (sold separately).
Please note, all Silver Cross Pioneer carrycots have a base that is black. On your box, it will say that the colour is black. Please do not think we have sent you the wrong colour, this is referring to the base of the carrycot.

Features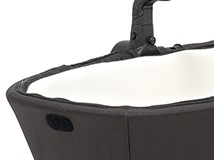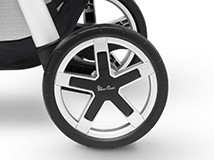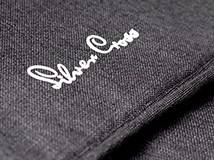 Extra large shopping basket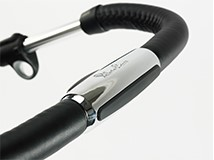 Natural bamboo lining
Multi-height handle
Built for adventure
Premium fabrics
Extra large shopping basket
Dimensions
L90cm W60cm H107cm
Folded Dimensions
L86cm W60cm H34cm
Pushchair Seat Weight
3.5kg
What's Included
A newborn carrycot is included with the Pioneer package. The carrycot is lined in a soft, natural bamboo fabric which has anti-bacterial properties and helps regulate temperature.
Reversible pushchair seat
The reversible seat can be used forward or parent facing and has thee recline positions, including lie-flat.
The Pioneer chassis has a stylish matte silver finish with removable wheels for easy storage.
A hood and apron pack is included and can be used with both the carrycot and seat unit. The fully extendable ventilated hood has a pop-out sun visor and viewing window, with UPF50+ protection.
Extra large shopping basket
The generous basket provides plenty of space for baby essentials and shopping.
This fitted rain cover fits snugly over the Pioneer to provide protection from the elements.
For convenience, the cup holder can be fitted on the left or right-hand side of your Pioneer handle.
Pioneer Onyx with carrycot
Looks great
My bub isnt here yet so havent properly used - but looks and feels great. Came to me quickly (I live in a very rural and remote place in Qld). The reviews online say its too big, but honestly i think its great, compared to my old pram this is nothing.
Beautiful Pram!
After looking at a lot of different prams and 'testing' them out in baby shops, we decided on a Pioneer Onyx, and purchased it online during a sale. We were very happy to be able to buy the pram we wanted at an amazing price!!
It is a very good looking pram, with bassinet for newborn and seat for a few months down the track. Great sized basket underneath, and adjustable handle, suitable for different heights. Cup holder, rain cover, foot muff - it has all the extras. The best thing is that it is very lightweight, and so easy to set up and disassemble/fold down. Fantastic pram overall!!
pioneer onyx
MY MUM PURCHASED A SILVER CROSS PRAM FOR ME 40 YEARS AGO, FOR THE BIRTH OF MY FIRST CHILD.THAT BEAUTIFUL BABY GIRL IS NOW HAVING HER FIRST CHILD. WHAT PRAM COULD I BUY FOR HER THAN A SILVER CROSS PRAM. IF I HAD KEPT THAT PRAM FROM HER. WE COULD STILL HAVE USED IT FOR HER FIRST BABY, ( I CANNOT BELIEVE TODAY. I JUST GAVE IT AWAY) WE DECIDED ON THE PIONEER ONYX FOR HER. FIRST FOR THE AMAZING PRICE AND SECOND FOR THE MODERN LOOK. PURCHASING ONLINE I FEEL IS ALWAYS UNNERVING, YOU ARE NEVER QUITE SURE IF THE PRODUCT IS ACTUALLY AS GOOD AS IT LOOKS ONLINE. I SHOULD NOT HAVE WORRIED FOR ONE MOMENT, AFTER ALL I WAS DEALING WITH SILVER CROSS, THE COMPANY OF ROYAL STANDARDS. I WOULD LIKE TO TELL YOU, THE PRAM I PURCHASED IS 1000 TIMES NICER IN REAL LIFE THAN ONLINE. THE DELIVERY WAS 1 MONTH PRIOR TO ESTIMATED DATE AND I CANNOT PRAISE SILVER CROSS ENOUGH FOR CONSTANT COMMUNICATION WITH WHAT IS HAPPENING AND WHERE THINGS ARE AT. i AM SO THRILLED WITH THE PRAM IT IS BEAUTIFUL TO LOOK AT AND STANDARDS DO NOT FEEL THEY HAVE DROPPED FROM MY FIRST PRAM FROM 40 YEARS AGO. NOT MANY COMPANIES COULD HAVE THAT SAID ABOUT THEM. I LOVE THIS PRAM AND SO DOES THE MOTHER TO BE. THANK YOU VERY MUCH SILVER CROSS.
Beautiful pram
The pram itself is absolutely lovely! Has everything we needed. Only slight negative is that it said it was due to arrive before end of June but did come late.